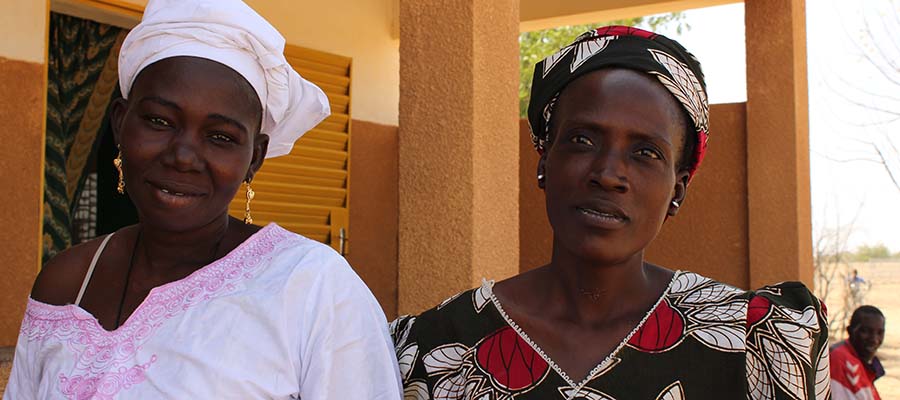 Trivialization Through Language
"Words, terms, and nametags that do not name the deed and the perpetrator and do not describe the actual problem, but rather harm the victim (again), that trivialize the deed and release the perpetrator."
This is how the psychologist and human rights activist Monika Gerstendörder clearly describes how language can hinder the abolishment of FGM. The use of euphemisms like "Female Genital Cutting" or "Female Circumcision," harms the fight against this crime.
The important debate over the correct terminology goes back to a significant African campaign. The term Genital Mutilation was determined in 1990 by the Inter-African Committee on Harmful Traditional Practices (IAC), whose members represented initiatives in 29 African as well as Europe and Australia. African activists reject terms like "Female Circumcision" or "FGC."
Furthermore, the term "Circumcision" clearly carries the connotation of cutting the male foreskin. In reality, there is no such equivalent procedure. With FGM, the external genitalia are at times fully removed, to reduce or remove its function. The only form of FGM that resembles male circumcision would be the removal of the clitoral hood or the "clitoral foreskin" (frequently included in Type I circumcision), which is uncommon as it does not affect sexual feeling. The most common form of FGM—the removal of the clitoris—would be equivalent to cutting off the male glans (the tip of the penis.
Support the Bamako Declaration!
SAIDA supports the Inter-African Committée's (IAC)'s striking appeal to the world public from its 2005 general assembly in Bamako; we should all use the term "female genital mutilation" and take a stand against trivializing expressions. In the declaration it says:
"We recognize that while it may be less threatening for non-Africans to adopt other less confrontational terminology in order to enter into dialogue with communities, it is imperative that the term FGM is retained."
"The term FGM is not judgmental. It is instead a medical term that reflects what is done to the genitalia of girls and women. It is a cultural reality. Mutilation is the removal of healthy tissue. The fact that the term makes some people uneasy is no justification for its abandonment."
"Indeed what gives anyone but Africans the right to change a term agreed upon by the largest group of African activists on this issue in the world? This is at best paternalism and is a sad reflection of how after many years of African women working against FGM, at the time when FGM was a taboo, the campaign has been high-jacked by others who were not involved at the beginning and do not appreciate the nature of the struggle."
Read the full text of the Bamako Declaration:
Date modified :
2015-11-24 00:19:31
Etliche IAC-Mitglieder äußern sich zur Frage der Begrifflichkeit
Date modified :
2015-11-24 00:23:48